Working through their rebrand, I designed the Daiwa Anglo Japanese Foundation's bilingual annual reports and website along with their stationery and other printed materials. Their content managed website caters for both English and Japanese readers so it was important that content can be easily maintained in both languages.
What I worked on
Stationery, annual reports, bilingual website design and development and leaflet
View the Daiwa Foundation website →
Testimonial
Andrew's experience at immprint, and in developing the Daiwa Anglo-Japanese Foundation's new website leaves me in no doubt as to his talent, dedication and hard work. Andrew was meticulous in developing a website which we would be happy with, and was always responsive to all our needs and requirements. Andrew's work on our bilingual Annual Review, in three consecutive years was, similarly, hugely appreciated as well. His thoughtful advice on layout, cover image, and images within the Review were extremely well considered. We were always assured of Andrew's quick response to any issues arising with regard to our website, whether to do with occasional blips or with extra features that we wanted added. My support of Andrew Armanios comes with full confidence in his integrity. For this reason I strongly endorse him.
Susan Meehan
Grants and Scholarships Officer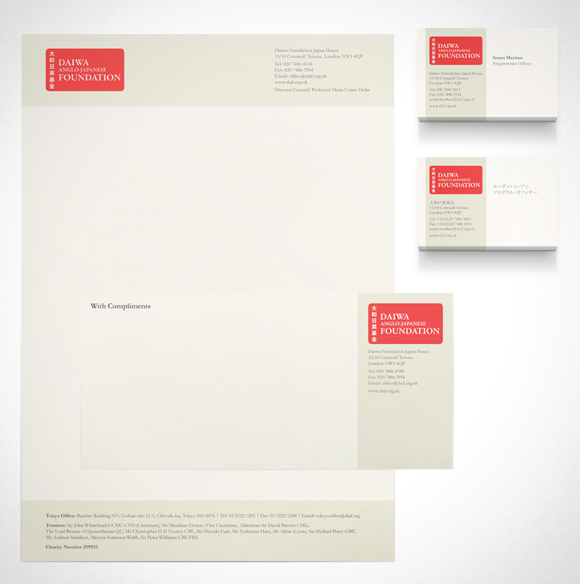 Business cards, letterhead and compliments slip ↑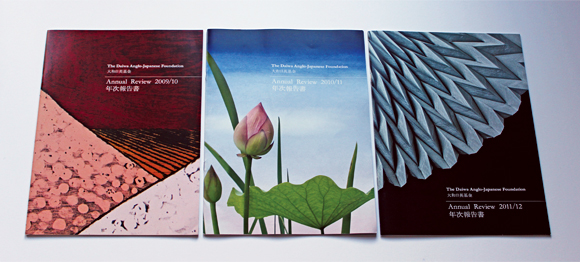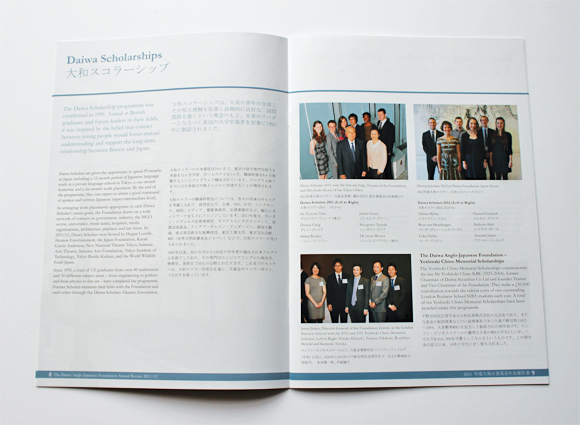 Annual review covers and spread ↑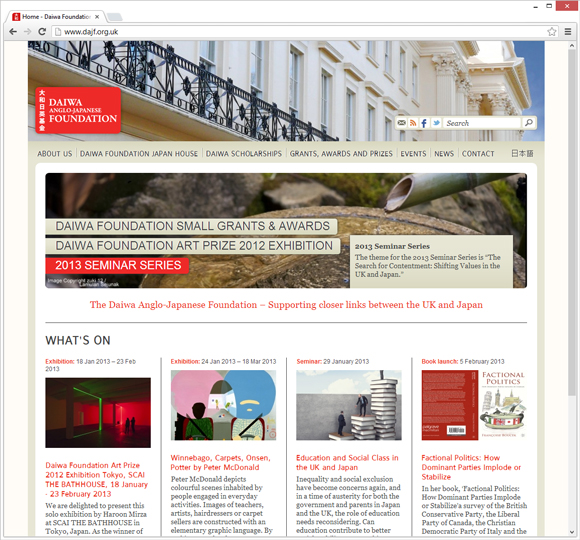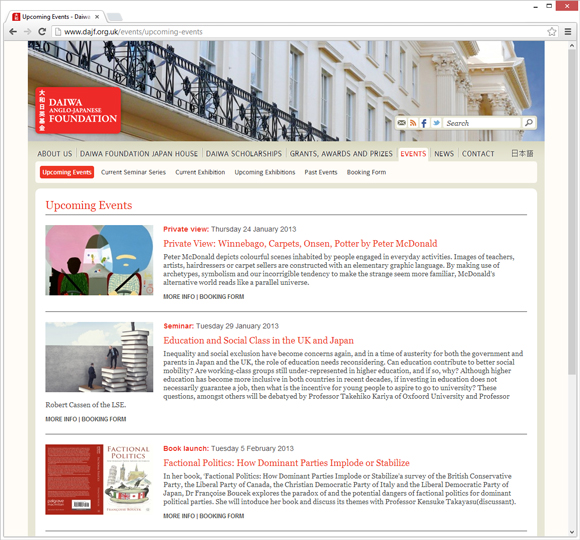 Website home and events pages ↑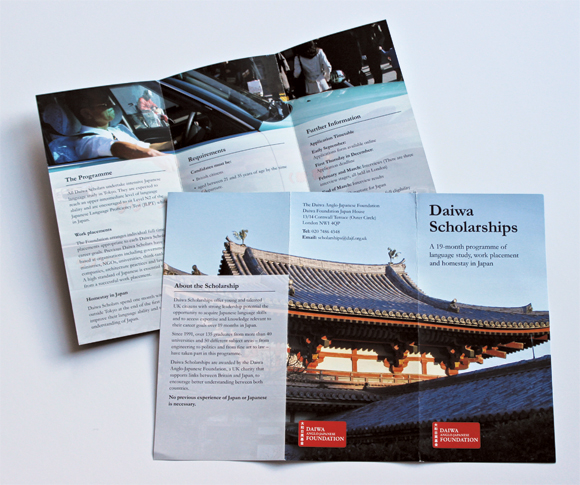 Scholarship flyer ↑